Support Services from Zed One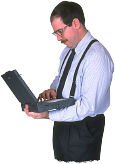 So what kind of support and assistance can you expect from us? And what exactly is it that we can offer both new and established businesses and entrepreneurs.

Well, here at Zed One, whilst also building our own internet business, we have spent the past 4 years rigorously researching every aspect of running a business on the internet and learning exactly what works and what doesn't. We now have probably the most comprehensive catalogue of expertise on the subject here in the UK, with expert contacts and partners across the globe to call on for assistance whenever required.

But rather than keeping this all to ourselves, since we are already a business support company anyway, and the opportunities available out there are so many and varied (far too much for us to deal with on our own), it makes sense to work with, and help others to enter this business too, so we can establish mutually beneficial relationships with other aspiring and successful internet entrepreneurs.



So that's exactly what we're doing


With everything we've got to offer you, there is no one else I've seen in this country, or indeed anywhere on the Internet, who is doing so much to help aspiring New Entrepreneurs succeed in this business. What we are providing you with is unique and unsurpassed by anything else currently available.


Frank and honest information you can rely on

Whatever information you've heard about the internet to date; whatever you've read or seen on TV or even the internet itself, it is unlikely it will be as brutally frank and honest as the information we will provide to you. And without doubt, when you see just what opportunities lie ahead of you, and how simple it all is once you know what to do, you'll never think about the internet the same way ever again!



Through the comprehensive Internet Project Package manual
and our new Advisor Website, we aim to remove all the
mystery and mystique surrounding the Internet
so you'll never be confused about any of it again.



Check out both of these resources for more information on exactly what we are offering:


Subscription Website Success Secrets revealed
Zed One today released their latest publication, 'Subscription Website Success Secrets', a comprehensive guide to starting and running your own profitable Membership Website.

New Software Licence acquired
Zed One has acquired the world-wide licence and marketing rights to ezOrderForm Pro, an easy to use ecommerce order form system, which can be incorporated within any existing website.

ZedMailPro Email Marketing Software released
A brand new online Email Marketing Service from Zed One Internet Services is released today. Uses time proven Email List Management Software, which enables users to manage and control their own email lists and campaigns, by simply using their browser.

New Site Building Software Unveiled
After many months of intensive development, Zed One unveils their new browser-based site building and management software, Zedpages™, which enables anyone to easily build and manage their own website.

New Local Email Marketing Service
Zed One Internet Services launches EmailClubUK, the UK\'s first local Email Marketing Network, which offers a variety of Email marketing Services to SME's.

New Webpage Editor Unveiled
Zed One unveils it's brand new Website Builder™, 'FastPage Editor', designed to provide website owners with easy updating and editing of their existing websites, with no technical knowledge required.




A selection of useful and informative articles to assist both existing businesses and new and aspiring entrepreneurs to make the most of the opportunities currently available on the Internet.

Index of Articles