Partners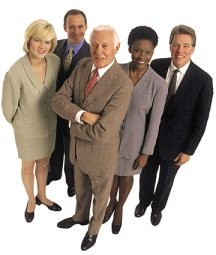 We are always interested in discussing Strategic Partnerships with other individuals and companies. This includes both new and existing product development initiatives and technology based partnerships.

If you have a product or service which you think will be of interest to us, or if you would like to discuss the possibility of engaging in a Joint Venture initiative to promote any of our products or services please contact us with details of your proposal.

We would also be interested in discussing any other new ventures or initiatives which you may like to engage in on a collaborative basis. Please contact us with details of the nature of your proposed venture, a brief synopsis and initial details of your business plan and intended time scale.



Subscription Website Success Secrets revealed
Zed One today released their latest publication, 'Subscription Website Success Secrets', a comprehensive guide to starting and running your own profitable Membership Website.

New Software Licence acquired
Zed One has acquired the world-wide licence and marketing rights to ezOrderForm Pro, an easy to use ecommerce order form system, which can be incorporated within any existing website.

ZedMailPro Email Marketing Software released
A brand new online Email Marketing Service from Zed One Internet Services is released today. Uses time proven Email List Management Software, which enables users to manage and control their own email lists and campaigns, by simply using their browser.

New Site Building Software Unveiled
After many months of intensive development, Zed One unveils their new browser-based site building and management software, Zedpages™, which enables anyone to easily build and manage their own website.

New Local Email Marketing Service
Zed One Internet Services launches EmailClubUK, the UK\'s first local Email Marketing Network, which offers a variety of Email marketing Services to SME's.

New Webpage Editor Unveiled
Zed One unveils it's brand new Website Builder™, 'FastPage Editor', designed to provide website owners with easy updating and editing of their existing websites, with no technical knowledge required.