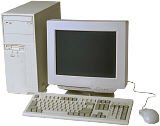 Products

We have a number of products available specifically designed to assist you in your internet business.




Publications available from the Zed One Group, (specifically our sister company 'Phoenix Publications') are too numerous to list here in their entirety. However, the following, available directly from Zed One Internet Services, are likely to be the most useful to the aspiring new Internet Entrepreneur.

NB: The most important of these is the Internet Project Package which covers just about everything you'll need to know to set up and run a successful Internet business.

Subscription Website Success Secrets


The New Entrepreneurs Essential Internet Project Package


Getting Started on the Internet; A Guide for Internet Beginners


Niche Marketing Strategies – a folio of essential strategies and guides to show you how to make maximum profits on the internet


Successful Website Promotion Techniques


Profiting from the Dot Com Collapse


The Instant Website Salesman


The Vertical Portal business; How to Profit from the Hottest New Trend on the Web


How to build Community on the Internet



Software Solutions and Plug-ins


We can provide a wide variety of easy to use, low cost and free Software Solutions and Plug-ins, including: -

Memberstudio™
Complete Subscription Based Membership Website Software Solution. Includes full content management system, payment processing system, forums, shopping cart, email list manager, and more.


ZedPages™ Website Building Solution.
Simple to use point and click software to build your site, with comprehensive inbuilt site management WYSIWYG Content Manager.


The Zednet Instant Website eStore Solution.
Easy to use, browser based software application to help you set up your website in minimum time. Including ecommerce ordering facilities and full hosting service.


Zednet estore Pro.
As above, but including facilities to set up and host multiple websites on a single domain.


ZedMailPro.
Easy to use Email List Management Software, includes Autoresponders, WYSIWYG HTML Editing, Double Opt in, Auto-unsubscribes and much much more.


Zednet ezOrderForm Pro.
Enables you to accept orders over the internet. Can be 'plugged into' any new or existing website anywhere on the web.


Zednet ez-Site Search.
Search enables any website; allow your visitors to search the content of your website with this easy to use program.


Zednet ez-Contact.
Provide your customers with an easy to use contact form so they can always get in touch with you.


Zednet ez-Menu Creator
A browser based 'Desktop' Menu System; enables you to store your most visited sites for easy retrieval.


Portalbuilder Lite.
Build your own Vertical Portal website; fully templated system helps you set up in double quick time.


Portalbuilder Pro.
Build multiple Portals and websites with our simple to use, browser based, fully integrated system.


Website Templates, Backgrounds and Graphics.
Build your own professional website using these pre-produced templates and graphics.


Links Directory System.
Create your own Links Directory, helping to make your site ultra sticky.





Other Programs and Scripts


We can also supply other simple to use programs and scripts including: -

Web Search facility.
Enables your visitors to search the web from your site. Allows searching of just one or multiple search engines in one sweep.


Newsfeed Fetcher.
Allows you to display multiple RSS Syndicated Newsfeeds on your website.


Time and Date Script.
Automatically displays the current time and date on your website.
If you would like further information on any of our products please contact us with details of your requirements. Please also feel free to check out our Services Page.

Subscription Website Success Secrets revealed
Zed One today released their latest publication, 'Subscription Website Success Secrets', a comprehensive guide to starting and running your own profitable Membership Website.

New Software Licence acquired
Zed One has acquired the world-wide licence and marketing rights to ezOrderForm Pro, an easy to use ecommerce order form system, which can be incorporated within any existing website.

ZedMailPro Email Marketing Software released
A brand new online Email Marketing Service from Zed One Internet Services is released today. Uses time proven Email List Management Software, which enables users to manage and control their own email lists and campaigns, by simply using their browser.

New Site Building Software Unveiled
After many months of intensive development, Zed One unveils their new browser-based site building and management software, Zedpages™, which enables anyone to easily build and manage their own website.

New Local Email Marketing Service
Zed One Internet Services launches EmailClubUK, the UK\'s first local Email Marketing Network, which offers a variety of Email marketing Services to SME's.

New Webpage Editor Unveiled
Zed One unveils it's brand new Website Builder™, 'FastPage Editor', designed to provide website owners with easy updating and editing of their existing websites, with no technical knowledge required.




A selection of useful and informative articles to assist both existing businesses and new and aspiring entrepreneurs to make the most of the opportunities currently available on the Internet.

Index of Articles